The Covid-19 outbreak has stunted our lives beyond imagination. From enforcing physical limitations to adjusting to the new way of living, there are challenges most people haven't witnessed before.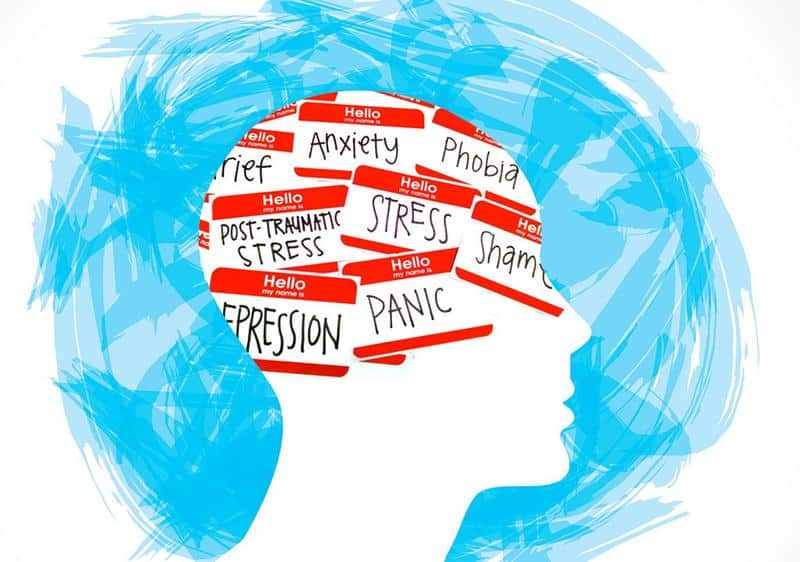 This seismic transformation in our lives including lockdown has ushered in a grave concern around the mental and psychological impact. While healthcare communities are grappling to find some treatment or vaccine, the deep fear and anxiety are acutely felt by people around the world.
The World Health Organization has already shared mental and psychological health considerations for people – directly or indirectly – affected by the coronavirus around the world.
This post answer the following questions
Who all are in the at-risk category?
What are the alarming symptoms of poor mental health?
What you can do to combat stress and anxiety?
What's the role of health care providers?
Without much ado, let's begin ….
1. Who all are vulnerable?
The growing uncertainty about our life and livelihood is disturbing. However, the response to the COVID-19 outbreak varies from person to person. There are many factors affecting the general tendency to react to stressful situations as acute as the coronavirus outbreak.
However, people who are at greater risk include
Young and growing children
Pregnant women
Aged people with disabilities and chronic illnesses such as cancer, diabetes, hypertension, etc.
Covid-19 patients and survivors
Front line staff – doctors, nurses, lab assistants, police, public administrators, and other volunteers
People with a history of mental disorders such as depression or suicidal track record.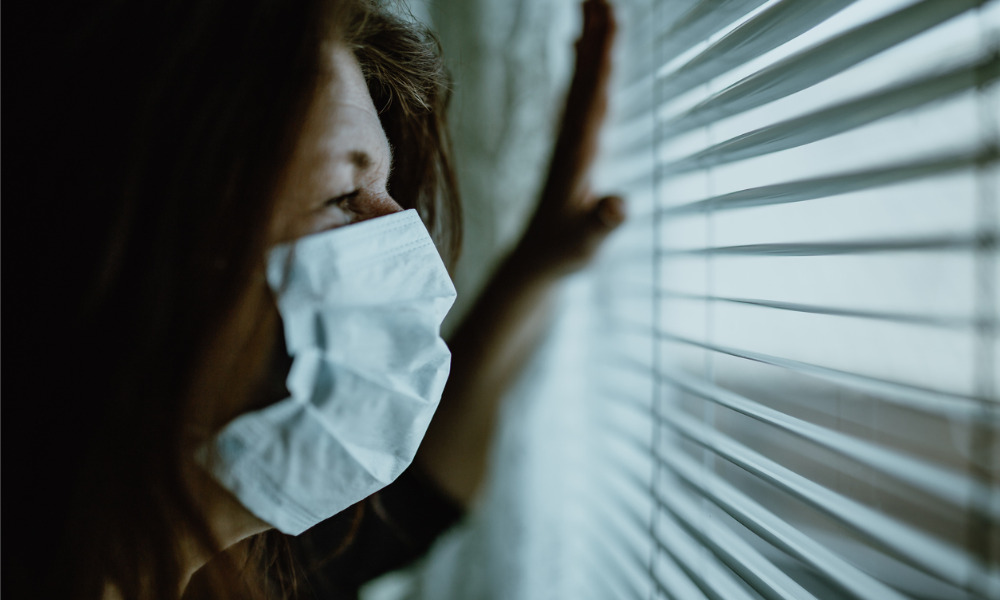 2. How do we know if an individual is under acute mental stress?
Every individual possesses a threshold level to handle stress.
However, the Covid-19 outbreak has been overwhelming for most people – young and adults alike.
Many seem to adjust quicker than others, but we must take a good look at the behavioral pattern of our family members.
Some common trouble signs of mental stress or anxiety include
Temperament issues in growing children or teens
Mood swings
Loneliness or sadness
Eating less or too much
Disturbed or poor sleep
Frequent bouts of headaches or exhaustion
Withdrawal symptoms
Resorting to alcohol or sleep-inducing drugs
Be vigilant to unexpected changes in the behavior of young children and family members and extend your support to help them. Alternatively, seek diagnostic tests such as cortisol EIA kit to determine the signs of excessive stress or anxiety.
3. Can we conquer Covid-19 related stress?
Yes, of course.
As much as we can help ourselves, extend your support to others in the family and close friends.
Some of the effective ways to ease out the stress include
Switch to childhood activities or hobbies you enjoy the most – indoor games, reading, writing, drawing, singing, music, or playing any instrument, and many more. All you have to do is find your mojo and get on with it.
Indulge in self-health: Just because you're social distancing that doesn't mean you have to cling to your bed. Make a daily routine of exercising for 30-45 min which includes – yoga, meditation, and light exercises. Eat good and get proper 7-8 hours of sleep.
Family time is the best investment: Reconnect with your kids and aging parents. Extend help to your partner in household chores such as cleaning, cooking, dishwashing, and gardening. Talk it out with your aging parents. The time is precious; make the most out of every moment with your family.
Reduce Screen Time: We recommend people not to over-consume Covid-19 news. It can be extremely distressing if you're living alone or have survived the disease. Learn the facts from the government websites to know the ground reality of your city, state, or country. Visit the MHA website for all the Covid-19 information and resources.
Build Social Connectivity: We all have cribbed and whined for having less time to talk to our old friends and relatives. How about using this idle time to make a call/video call or chat with your cousins or school friends? Talk it out with your close or trustworthy friends to share your concerns.
Seek Medical Counseling if NEEDED: There is no shame in accepting that you're depressed. There are many helplines ( CALL 911) available for children and adults to share their health woes and seek some solution in certified medical counselors. Visit government sites to find other local contact numbers to make distress calls.
4. What's the role of health care providers in the Covid-19 outbreak?
It's a collective war. First and foremost accept that you're not alone and many others are sailing in the same boat.
You're lucky if living with a loving family but things are different for those living alone or in quarantine.
In such a situation, health care providers can be of immense help to cope with mental stress and anxiety:
Counsel old people ( with chronic diseases) to make them understand the normalcy of mental stress, anxiety, or panic attacks.
Recommend medications, if needed, to calm down and induce sound sleep
Help to arrange support services for essential supplies – medical and grocery
Provide emergency backup if the situation goes worse.
Health care providers and other first responders are putting up their best foot forward to ease out health contingencies, in every form ( physical and mental).
Do your bid and help the distressed people around in your family and the community, especially the vulnerable people, as the coronavirus outbreak continues.
This shall pass too ….
Everything Ends – good as well as a bad time. So hang on!
Despite enjoying the status of the most dominant species on the planet, humans are at the mercy of this global health crisis to end, on its own or some cure or vaccine comes to the rescue.
Until that happens, we all should stick together and weather through for the better and brighter days ahead.